A message from Dad
(from the Beyond)

I'm so glad my life was a "failure"
- At least in a worldly way -
I'm so happy I travelled the creative path
Which kept my mind at play!

I'm grateful for the love and adventure,
For the sorrow, the grieving and pain.
I'm pleased that things didn't work out
- For I get to learn over again!...
(See:Graham Kingsley Brown for Dad's artwork)
Social Media
Instagram
Innovation Business
Company of Mind
Collaborative Writing Project
Fellowship of Mind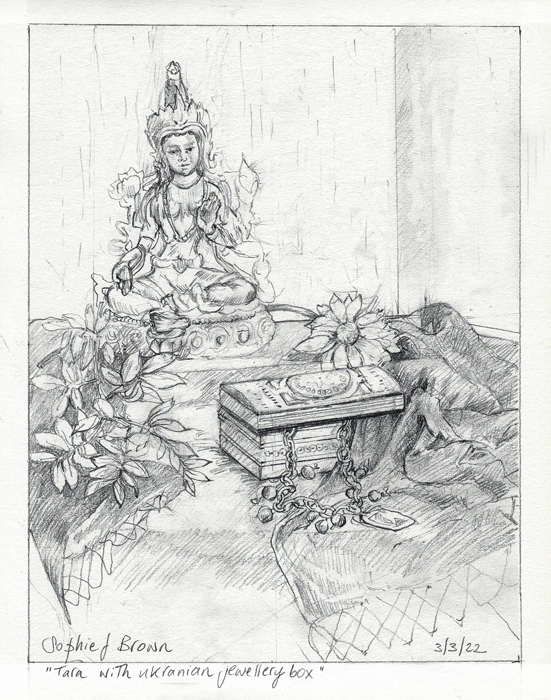 "Tara with Ukranian jewellery box"